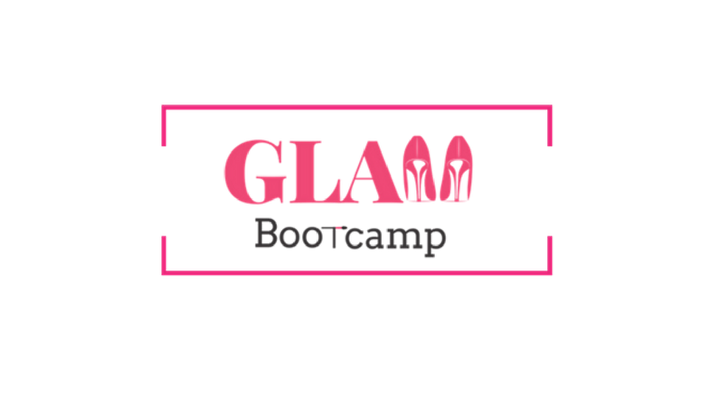 Glam Bootcamp: Basic Makeup Training
Improve your makeup skills by learning the right tools and techniques to do your makeup like a pro. It's time. Be your own glam squad.
Watch Promo
Enroll Now!
Does this sound familiar?
I have a drawer full of makeup that I don't know how to use.
I bought some makeup brushes but I have no idea what to do with them.
I never learned how to do my makeup and I don't know where to start.
I'd like to try something new with my makeup but I don't know how, so I don't even bother.
I hear you.

You want to know how to create simple makeup looks to bring out YOUR beauty, not someone else's creation.
And you don't want to feel pressured to buy makeup that you don't really need and probably WON'T REMEMBER how to use.
Oh, and you don't want to spend AN HOUR putting your makeup on in the morning. Ain't nobody got time for that.
I get it.

Enter... Glam Bootcamp. Because it's time.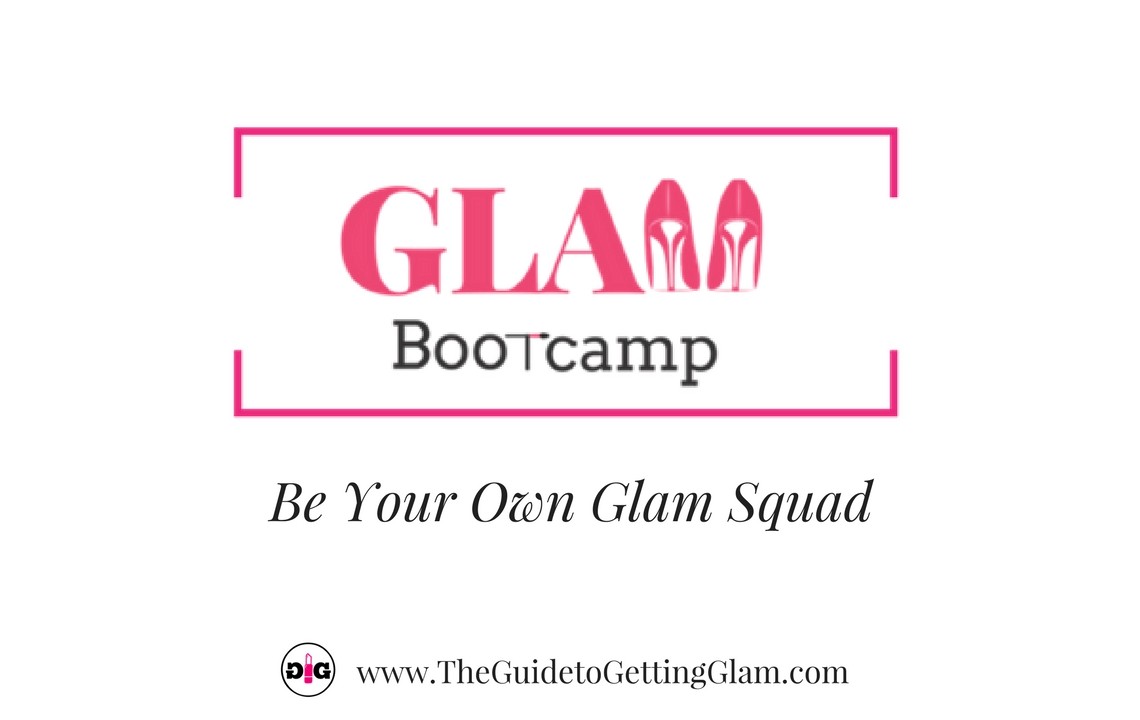 What people are saying about Glam Bootcamp:
"As a mom of two little girls, I somehow got to motherhood without ever learning how to properly apply eye makeup. When I heard about Glam Bootcamp, I knew I was at a point in my life where I couldn't get away with faking it anymore. I loved this course. It's a simple, well-organized, professional course that is full of wisdom that you can easily implement right away. Makeup can be a really personal thing, but Kendall simplifies the whole application process in her videos and really helped me find my own personal makeup style! With help from Glam Bootcamp, I feel more confident in applying my makeup the way I should have years ago. I would recommend this well organized course to anyone, from teenagers to grandmas! "
- Caitlin R., Owner of FabriCait
Are you ready to:
Learn easy, practical makeup tips to refine your makeup skills?

Save time getting ready in the morning, or for a night out?

Save money by not purchasing makeup that you don't know how to use (and probably don't really need?)

Boost your confidence in how you present yourself to others?
...then it's time to transform your makeup skills so that you can be your own glam squad!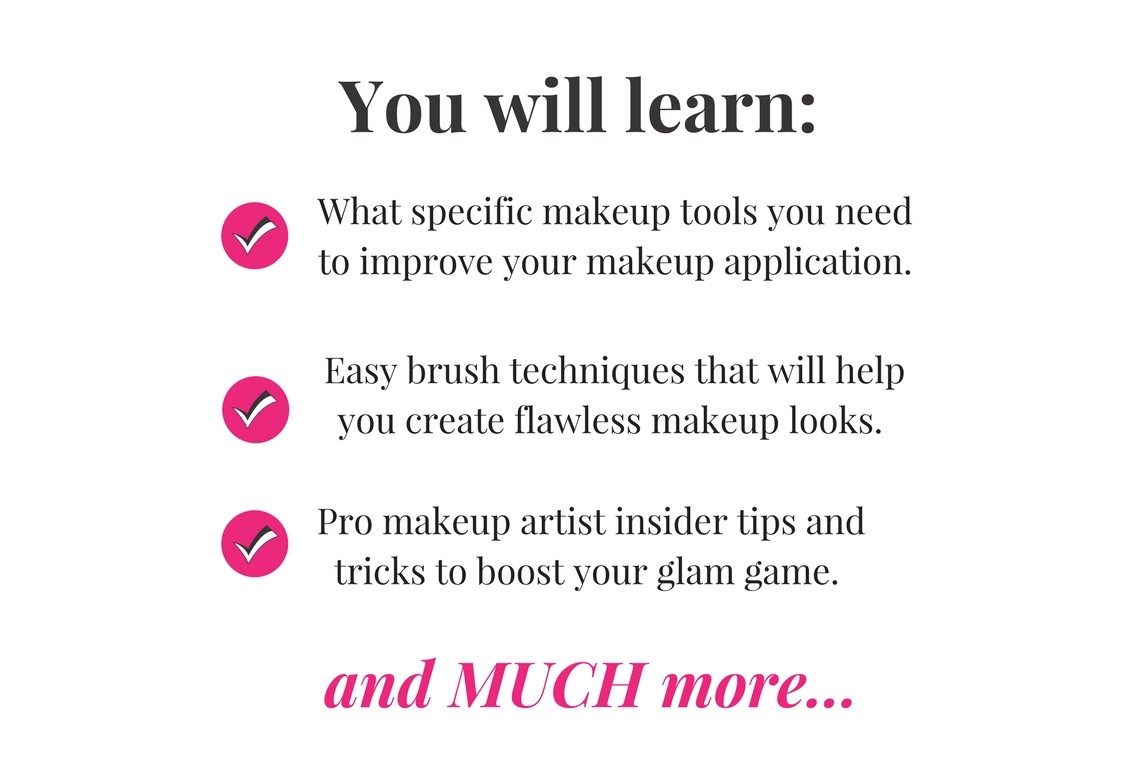 Wanna try before you buy?
No problem ;)
More love for Glam Bootcamp:
"I like that the course was filled with short videos on each aspect of makeup you might put on, and that you can access these videos whenever you want, however many times you want. Kendall always looks flawless and I like that now I know the secrets of how to achieve that look for myself! I totally recommend this class if you're interested in learning more about how to apply your makeup!"
- Jenny Greene, Graphic Artist and mother of two
Your Glam Squad Advisor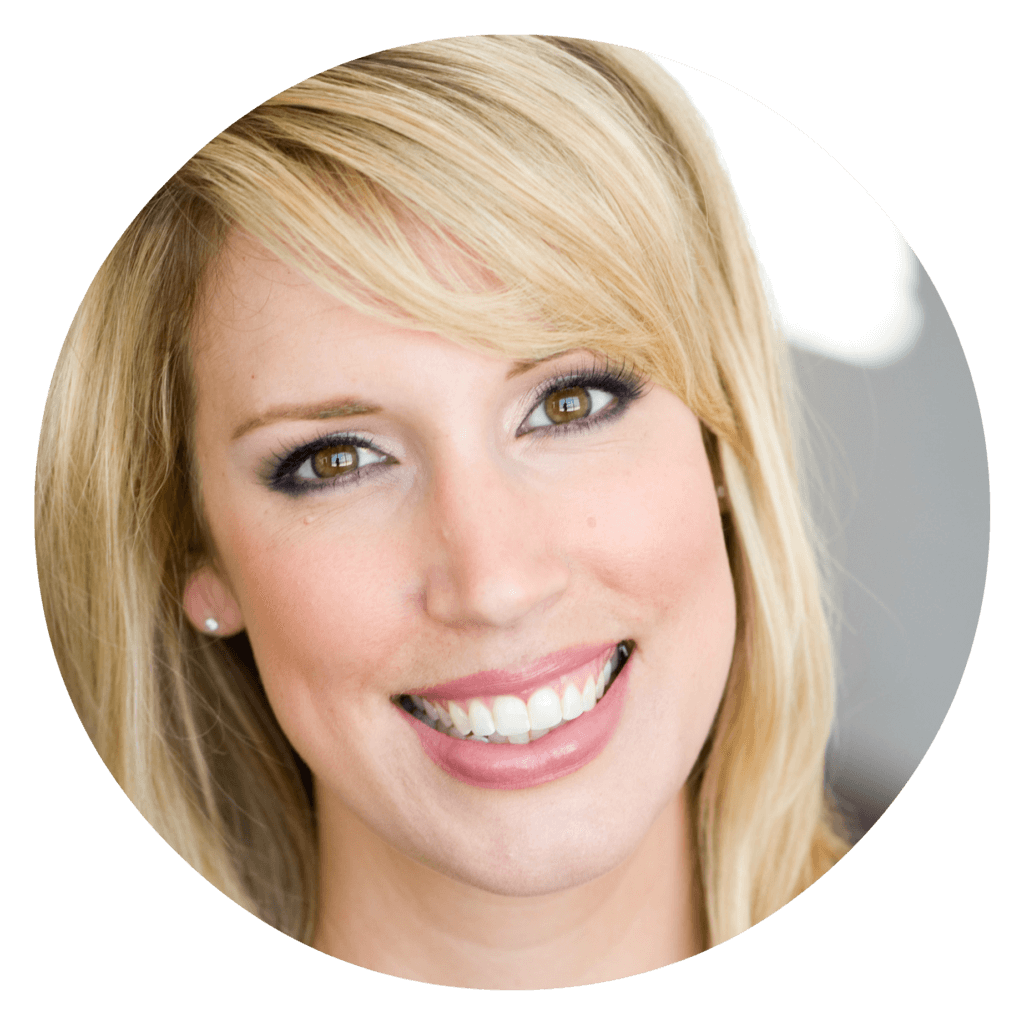 Hi there, I'm Kendall Swenson, professional makeup artist and creator of The Guide to Getting Glam and Glam Bootcamp. I teach women how to enhance their own beauty and personal style through easy, practical makeup tips. Ready to take your morning makeup routine to the next level? Join me!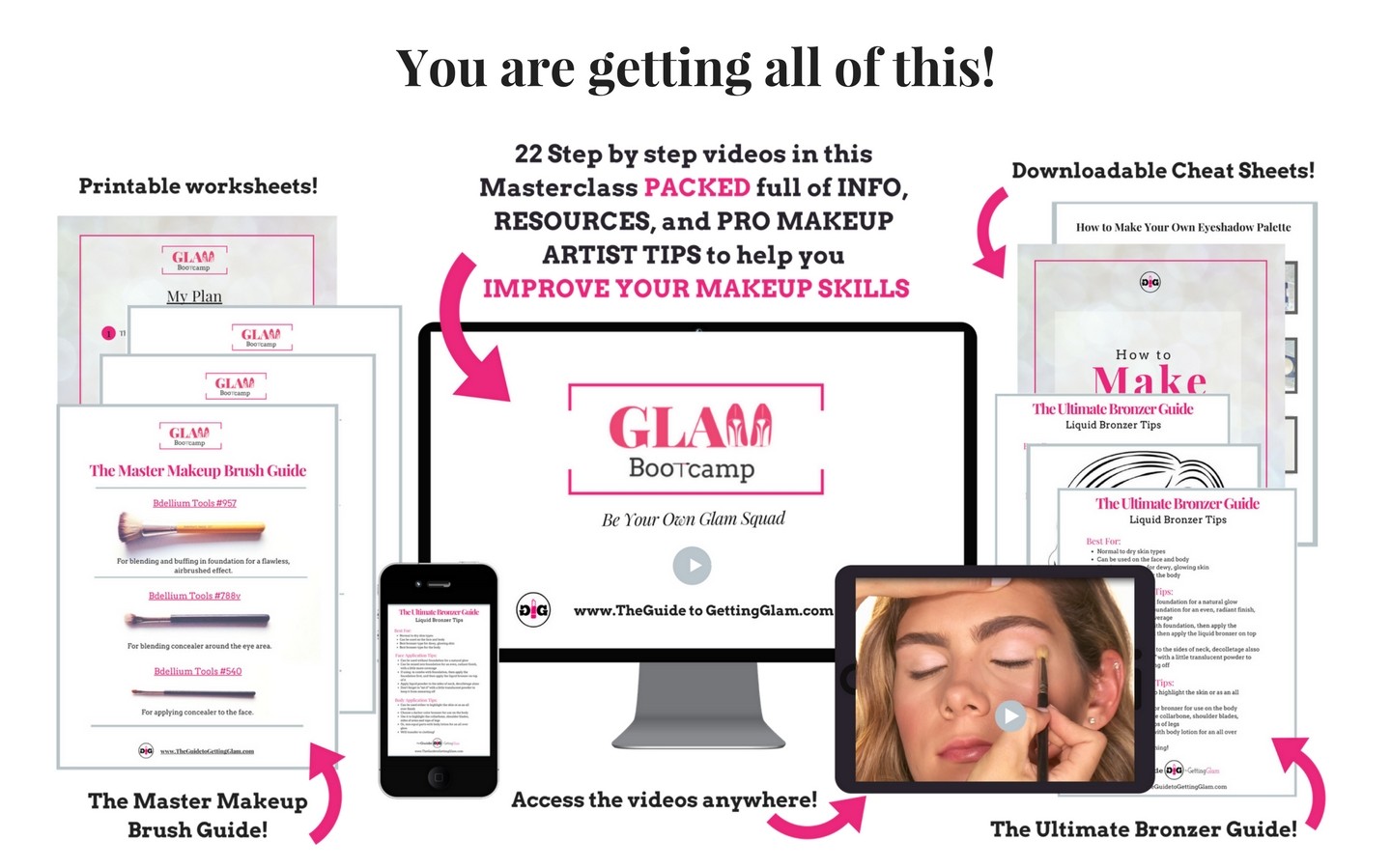 Here's What's Included
Makeup Techniques for Concealer and Foundation
Available in days
days after you enroll
Makeup Techniques for Highlighting and Contouring
Available in days
days after you enroll
Plus... a Special Bonus...the Smoky Eye Masterclass!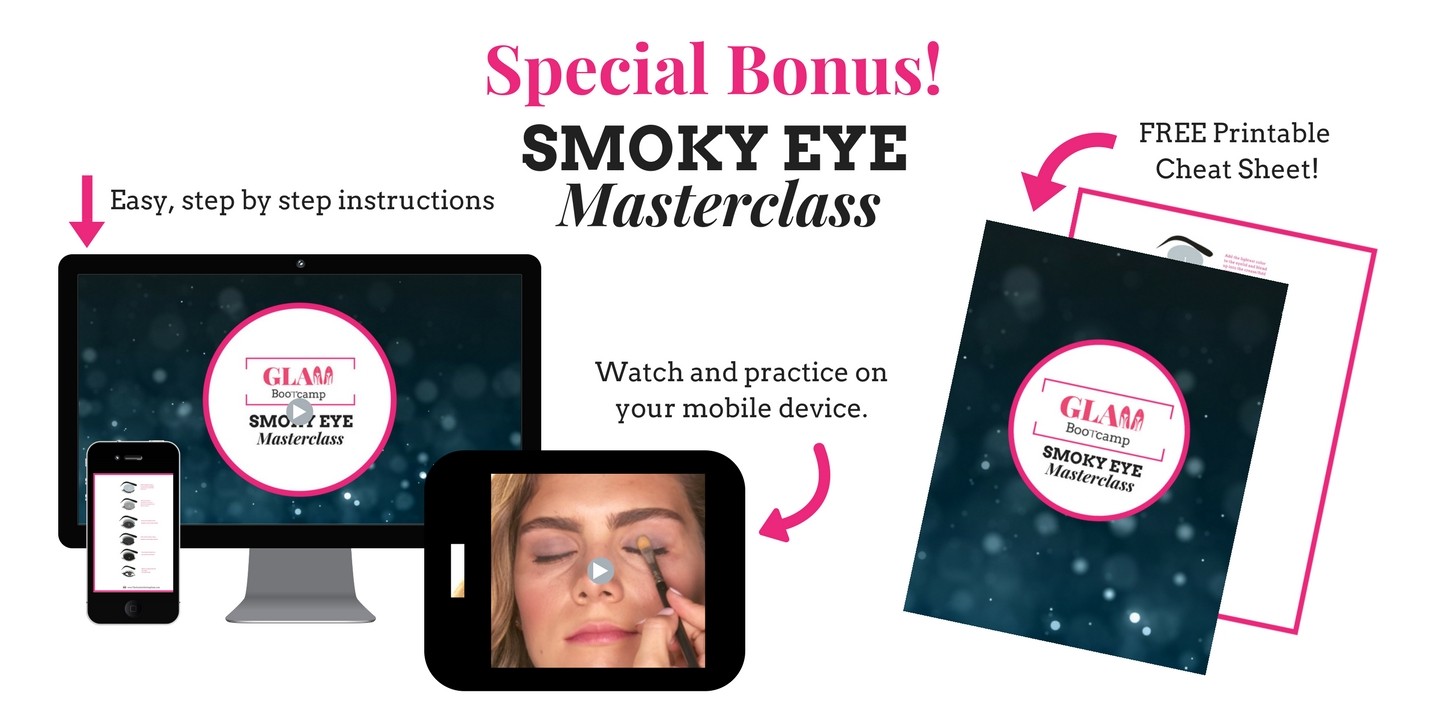 I'm intrigued... Tell me more...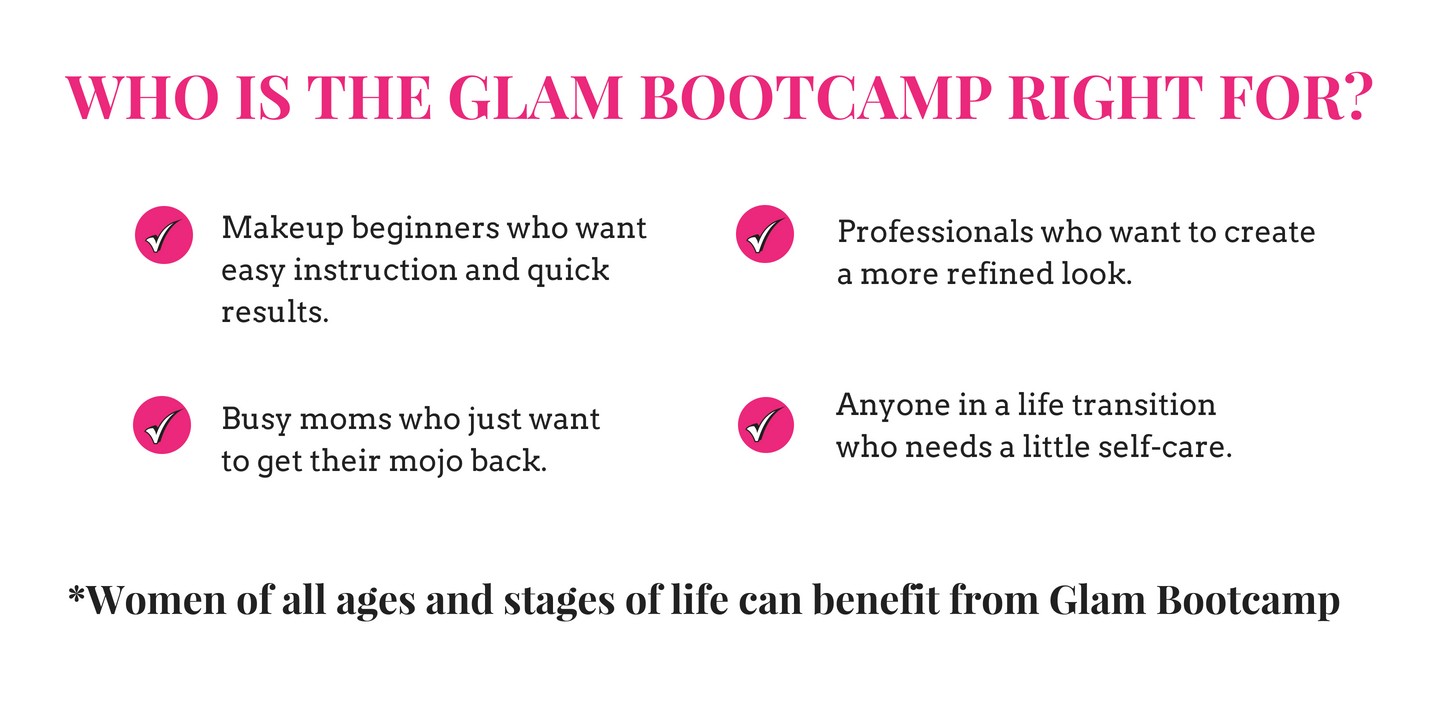 Another Glam Bootcamp Success Story:

"Makeup was never my thing because I believed in needing countless brushes and taking many classes to learn techniques. Then I came across The Guide to Getting Glam and realized that I was wrong. The videos are very simple to follow. I learned many simple techniques to getting me started into the world of makeup. I know what brushes I need for everyday glow. As well as proper ways of contouring, foundation and blush application."
-Valerie Levinson, L&D Nurse and mother of 3
Frequently Asked Questions
Will this course tell me the right makeup colors for me?
Unfortunately not. This class focuses on application technique, which is great for everyone to learn!
Do I have to already have the right brushes to learn from this class?
Not right away, but using the right makeup brushes is essential in creating flawless makeup.. Once you have all of your tools in place you can refer back to the class and practice! Oh, and you will learn a TON of other stuff while you are building your brush kit.
What if I am unhappy with the course?
I would never want you to be unhappy! If you are unsatisfied with your purchase, contact me in the first 30 days and we will give you a full refund.